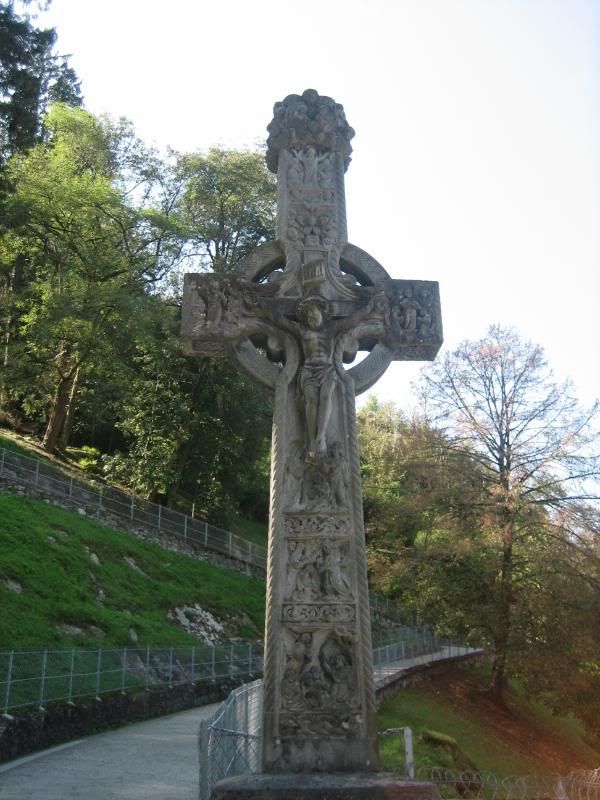 This past week marked an exciting milestone for a year of prayer: 365 Rosaries! We were visited by our 2000th visitor! So far, readers have hailed from nearly 60 countries on 6 continents! Please feel free to share the site with those friends and family who might find it enjoyable, inspirational, or even challenging!
Another milestone this week, I completed my 250th Rosary for overseas missions and deployed military personnel. That means that I have achieved 25% of my Rosary-Construction goal for the year. Rosaries have been sent to missionaries in East Timor, to a Catholic Boarding school and orphanage in India, and to Rosaries for the Family who will distribute them to overseas missions in need, as well as the men and women of the US Military.
Each Rosary constructed costs approximately $1 to produce, package, and ship… as my goal is to construct 1000 prior to the end of the year,

I need your help!

Any donation is welcome—no amount is too small! If you would like to donate to the Rosary Construction cause, please do so by using the Donate button (via PayPal) on the left hand margin.
Those of you who are paying attention might notice a few changes in the design layout of the blog, specifically on the left-hand margin! First, a lovely picture of Our Blessed Mother has been added, along with a link to the most recent "Marian Mondays" post. ("Marian Mondays" has been on hiatus for the past two weeks, as I readjusted to life following my travels, but will resume this coming Monday.) The link will be updated each week, so that if you miss a Monday post, you will always have an easy way to find it. After all, Our Blessed Mother was the inspiration for this year of prayer!
A bit further down the left-hand sidebar you will note three additional pictures of saints—the patron saints I have identified for a year in prayer: 365 Rosaries. These saints—Saint Bernadette Soubirous, Saint John the Baptist, and Saint Gabriel of Our Lady of Sorrows—are saints that I pray to on a daily basis for intercession in my life, as well as for this blog. I would encourage you to click on each of these holy saints' pictures to read a bit more about their lives (Saint John the Baptist's link currently leads to the post regarding the Baptism of the Lord. This will be updated on the Feast of John the Baptist in June).
As always, thanks for reading. Thanks for submitting prayer requests. Thanks for donating. Thanks for your continued support and encouragement through prayer. May God bless each of you!